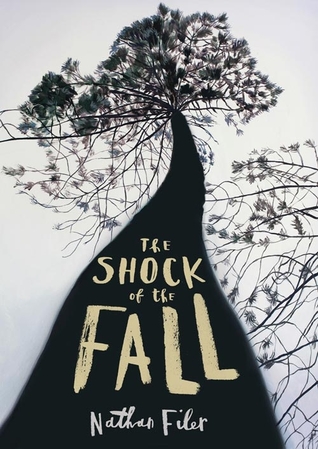 Title: The Shock of the Fall
Author: Nathan Filer
First Published: May 8th 2013
Publisher: Harper Collins
Blurb:
'I'll tell you what happened because it will be a good way to introduce my brother. His name's Simon. I think you're going to like him. I really do. But in a couple of pages he'll be dead. And he was never the same after that.' (From Goodreads, 25th May 2014)
Review:
'The Shock of the Fall' is a novel that is best to go into without knowing much about it, so I am going to keep this review short and sweet. 'The Shock of the Fall' is Nathan Filer's debut novel and takes on the complexities of describing the world through the eyes of an individual with mental health problems. This novel interweaves the past and present to build a picture, a movie, a story of one families life. This is a novel that is elegantly written and captures real people. Nathan Filer makes you feel for his characters and understands humans more than most, no wonder this novel won Costa Book of the Year 2013.
This is a novel I highly recommend.
4.5 out of 5