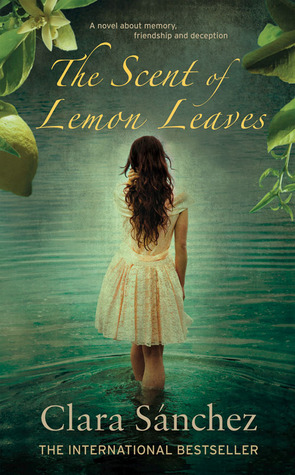 Title: The Scent of Lemon Leaves
Author: Clara Sanchez
First Published: 2010
Publisher: Alma Books
Blurb:
Having left her job and boyfriend, 30-year-old Sandra decides to stay in a village on the Costa Blanca in order to take stock of her life and find a new direction. She befriends Karin and Fredrik, an elderly Norwegian couple, who provide her with stimulating company and take the place of the grandparents she never had. However, when she meets Julián, a former concentration-camp inmate who has just returned to Europe from Argentina, she discovers that all is not what it seems, and finds herself involved in a perilous quest for the truth as well as a powerful account of self-discovery and an exploration of history and redemption. (From Goodreads, 12th May 2014).
Review:

"The Scent of Lemon Leaves' was a novel I picked up after remembering a friend buying it a couple of years ago at the local book store, and since then it has sat on my Kindle patiently waiting. So I tapped it. It opened and I began reading.
I was surprised how quickly I was sucked into this novel and began to live the life of Sandra. Sandra is a character that many of us recognise – an individual in a 'time out' from life, pondering where she will go next. It is a reminder that life does not follow the plan many of us wish for. However, soon Sandra finds herself in a situation that is so peculiar that one must read this book to learn about it. Furthermore, Julian, an elderly survivor of World War II takes a last journey attempting to right the wrongs inflicted against him.
This is a novel that is about understanding why we live our lives, what we grip onto to allow us to continue, what is important enough to live for. In addition, 'The Scent of Lemon Leaves' has an air of mystery and an adventure which intertwines human fallibility with human strength. A fantastic novel twisting history, power, loss, youth, and death.
4 out of 5